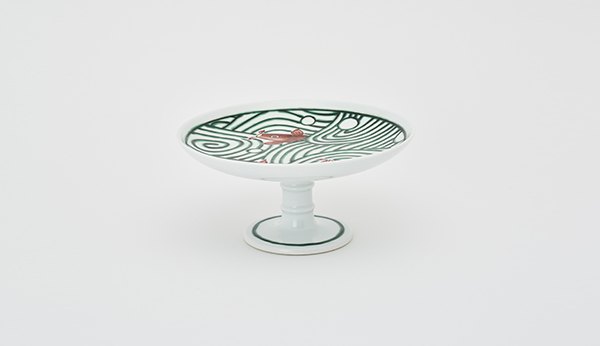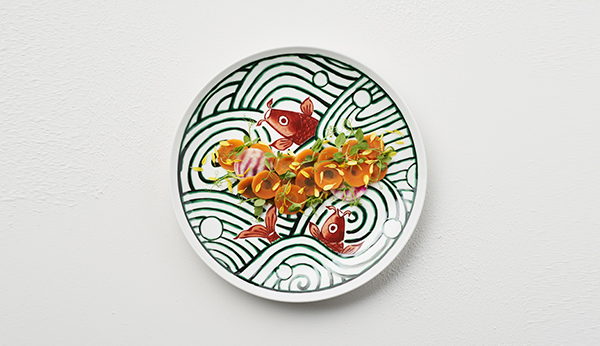 Feature
Casting: Each artisan has their own preference for the firmness of the clay, and they need to choose the right texture that will fit with various conditions such as temperature, humidity, and the shape to be made. They must maintain a fine balance between the plate and its pedestal by finely adjusting the sense of their fingertips and the angles of their palms.
Glazing: The original paint, which contains no glue, is made by letting tea decompose. It is left intact for about three years until it becomes odorless. The outlines of waves are drawn in black and then it is fired. Green is traced over the black outlines and carefully painted in little by little to make the paint rise higher than its background. It is difficult to express the beautiful gradations of the carps' red color, so a lot of experience in brush painting skills is required.
Fired twice in the process of overglazing and finished to bring out the raised edges of the paint.
| | |
| --- | --- |
| Product number | YK12003003 |
| Product name | CARP Compote |
| Material | porcelain |
| Size | Φ17.3×8.7 |
| Weight | 455g |